250 white dog names ideas (by category)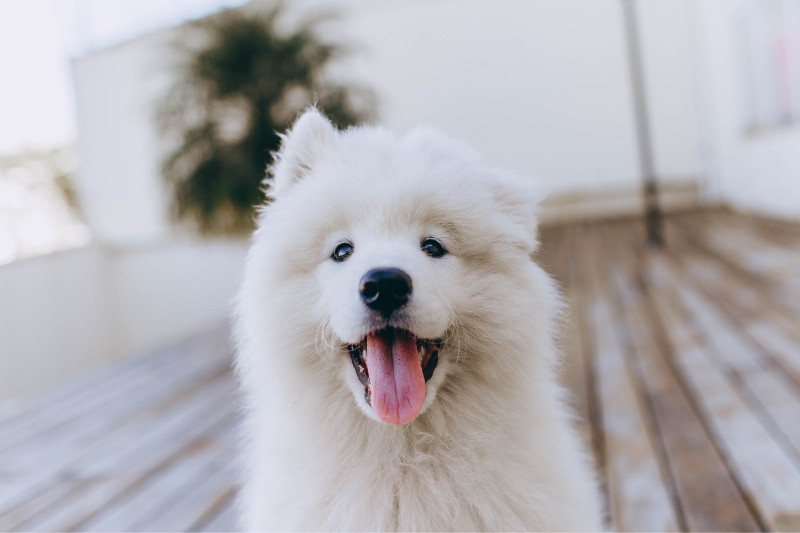 White dogs are uncommon, but so beautiful. Whether you've recently adopted one or are considering adoption, choosing a name is very important.
Here are over 240 white dog name ideas!
The cutest white dog names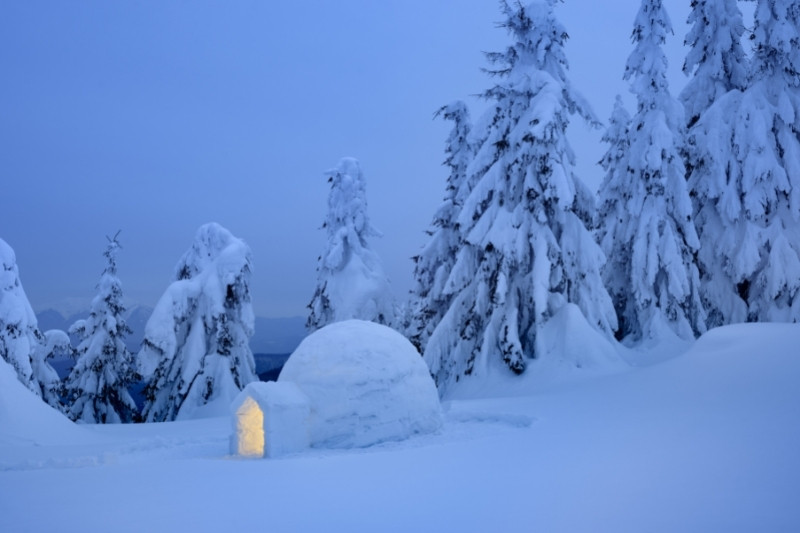 Bunny
Candy
Cotton
Dove
Eskimo
Fluff
Frosty
Igloo
Marshmallow
Milky
Porcelain
Powder
Snowball
Sugar
Wolfy
White dog names for a female
Alaska
Alba
Bianca
Blanche
Fairy
Luna
Pearl
Rose
Sprinkles
Stella
White dog names for a male
Albus
Angel
Bear
Cloudy
Cream
Ivory
Milky Way
Sirius
Waffles
Yukon
Names for a white dog inspired by Books, Movies and TV Shows
Baymax: The inflatable robot from the movie Big Hero 6
Bolt: The White Shepherd from Disney's movie Bolt
Boo: The ghost in the Mario videogames
Brian: Like Brian Griffin, the white labrador in Family Guy
Buckbeak: The male hippogriff from the Harry Potter universe
Casper: The protagonist of the cartoon series Casper the Friendly Ghost
Chiffon: The Old English Sheepdog from the movie The Shaggy Dog
Cinderella: The young woman who had to be home at midnight
Donald Duck: Disney's most famous duck
Draco: Like Draco Malfoy, Harry Potter's main enemy (well, besides You-Know-Who)
Droopy: English Basset Hound who appeared in many American cartoons
Dumbledore: One of the most powerful wizards in history
Elsa: "The Snow Queen" in the Frozen movies by Disney
EVE: EVE stands for "Extraterrestrial Vegetation Evaluator". She's one of the main characters of the animated movie WALL-E
Ghost: Jon Snow's direwolf in Game of Thrones
Khaleesi: Also known as Daenerys Targaryen or "Mother of Dragons", from the Game of Thrones franchise
Kida Nedakh: The character from Disney's animated film Atlantis: The Lost Empire
Lady: Sansa's direwolf in Game of Thrones
Legolas: The famous elf from Tolkien's universe
Luna: Like Luna Lovegood in the Harry Potter franchise
Marvin: Like Marvin the Paranoid Android from The Hitchhiker's Guide to the Galaxy series
Max: One of the two bunnies from the Canadian animated series of the same name
Mr. Peabody: The cartoon dog from the series The Adventure of Rocky and Bullwinkle and Friends
Nymeria: Arya's direwolf in Game of Thrones
Olaf: The snowman from Disney's Frozen franchise
Rick: The mad scientist from the animated series Rick and Morty
Ruby: One of the two bunnies from the Canadian animated series of the same name
Shadowfax: Gandalf's horse in The Lord of the Rings
Snoopy: Beagle and main character of the comic strip Peanuts by Charles M. Schulz
Snow White: The main character of Disney's movie Snow White
Stormtrooper: Soldiers of the Empire in the Star Wars movies
Stuart Little: The mouse from the Stuart Little franchise
Yue: The princess with white hair in the Avatar: The Last Airbender animated series
White food that could be a good dog name
Bread
Brie
Cauliflower
Cheese
Coconut
Cracker
Cupcake
Dough
Eggnog
Feta
Flour
Garlic
Ginger
Ice cream
Lychee
Mascarpone
Meringue
Milkshake
Mushroom
Noodle
Onion
Rice
Ricotta
S'mores
Salt
Salty
Sesame
Tic Tac (perfect if you have two white dogs)
Tofu
Yogurt
The funniest names for a white dog
Baking Soda
Cocaine
Cottonball
Diaper
Floss
Glue
Goat
Lard
Snowmobile
The Pope
Tooth
Toothpaste
White Castle
White dog names inspired by nature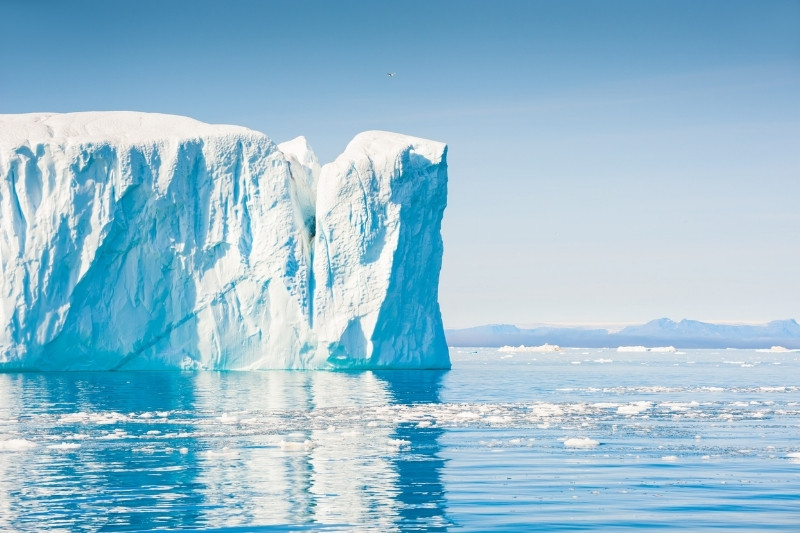 Avalanche
Coral
Feather
Foggy
Iceberg
Light
Limestone
Nimbus
Vapor
Whitecap
White dog names ideas inspired by other languages
Bianco: "White" in Italian, "Bianca" for the female version
Blanc: "White" in French, "Blanche" for the female version
Blanco: "White" in Spanish, "Blanca" for the female version
Branco: "White" in Portuguese, "Branca" for the female version
Cygne: "Swan" in French
Hayansaek: "White" in Korean
Inverno: "Winter" in Italian
Lait: "Milk" in French
Latte: "Milk" in Italian
Lua: "Moon" in Portuguese
Lune: "Moon" in French
Mozzarella: The famous italian cheese
Nevasca: "Blizzard" in Portuguese
Nieve: "Snow" in Spanish
Schnee: "Snow" in German
Shiro: "White" in Japanese
Sucre: "Sugar" in French
Tsuki: "Moon" in Japanese
Weiss: "White" in German
Yuki: "Snow" in Japanese
Names of places on Earth that could suit a white dog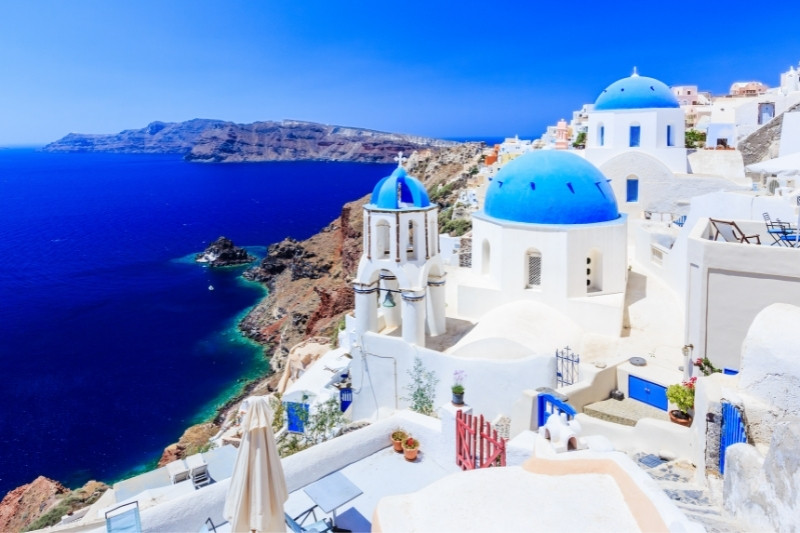 Antarctica: The southernmost continent known for its expanses of ice, also known as the White Continent
Duomo: Amazing white Gothic cathedral in Milano, Italy
Everest: Earth's highest mountain located in the Himalayas
Greenland: World's biggest island in the Atlantic ocean
Patagonia: A region in southern Chile and Argentina known for its mountains, deserts, lakes and white glaciers
Santorini: A greek island known for its white towns
Siberia: A region in the North of Asia, in Russia, known for its very cold climate
Taj Mahal: Very famous white mausoleum in India
Uyuni: Specifically the Salar de Uyuni, the largest salt flat in the world, located in Bolivia
White House: Perfect if you treat your dog like a president!
Names for small white dogs
Bean
Biscuit
Diamond
Egg
Ewok
Fluffy
Popcorn
Soap
Sparkle
Twinkle
Names for big white dogs
Alpaca
Beluga
Big Bang
Bones
Jupiter
Nova
Polar Bear
Swan
Wolf
Yeti
White dog names inspired by winter
Blizzard
Frozen
Hail
Icicle
Sled
Snow
Snowflake
Snowman
Storm
Winter
White dog names inspired by ancient mythology
Aphrodite: Greek Goddess of Love and Beauty
Apollon: Greek God of Music, Archery, Poetry, Medicine, etc.
Artemis: Greek Goddess of the Moon, hunting and young maidens
Athena: Greek Goddess of Wisdom and War
Atlas: In Greek mythology, Atlas is one of the Titans (pre-Olympian gods)
Demeter: Greek Goddess of Agriculture
Eros: Greek God of Love
Hermes: Greek God of the Travelers, Roadways, Merchants and Thieves
Ptah: Ancient Egyptian Creator God and patron of architects and craftsmen
Zeus: Greek God of the sky
More ideas inspired by flowers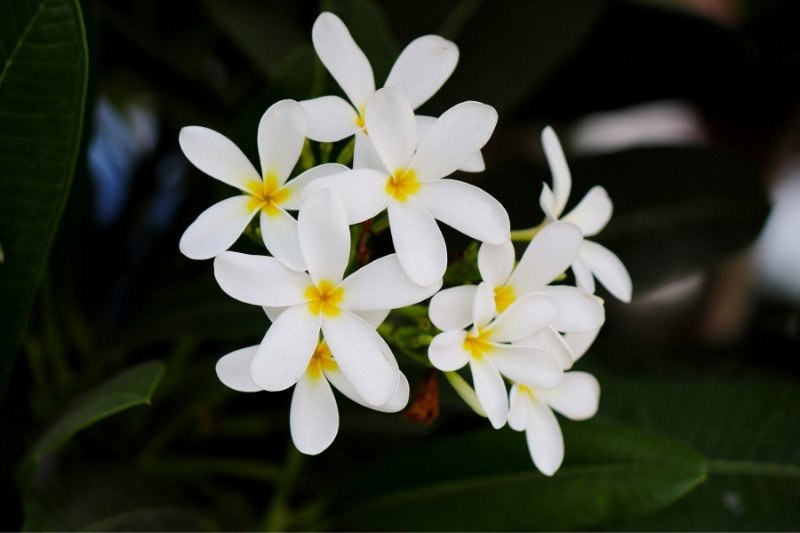 Anemone
Camellia
Clematis
Daffodil
Dahlia
Daisy
Foxgloves
Heliotrope
Hyacinth
Jasmine
Lilac
Lily
Moonflower
Peony
Petunia
Rosa
Scabosia
Tulipa
Vinca
Wisteria
White dog names inspired by comics superheroes
Cyborg
Dagger
Fantomex
Moon Knight
Phantom Girl
Tiger
White Ghost
White Rabbit
White Witch
White Wolf
White dog names inspired by Anime characters
Ginko: From Mushishi
Inuyasha: From the series of the same name
Jiraya: From Naruto
Kanna: From Inuyasha
Ken Kaneki: From Tokyo Ghoul
Kirua: From Hunter x Hunter
Near: From Death Note
Soul Evans: From Soul Eater
Togame: From Katanagatari
Yuma: Yuma Kuga, from World Trigger
Ideas for black and white dogs
Domino
Eclipse
Oreo
Panda
Penguin
Last but not least: 10 ideas for brown and white pups!
Bambi
Choco
Deer
Hamtaro
Kinder
Latte
Meerkat
Nesquik
Onion
Quinoa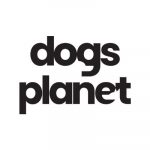 DogsPlanet.com is one of the main websites for dog owners, future owners and dog lovers. Our team of authors seeks to answer the questions that you frequently ask yourselves.